The bounce we saw in stocks (albeit brief) has now faded and we are again testing important support at the 200-day moving average around 420 on the market cap weighted S&P 500 (SPY). The same can be said of the high-flying Nasdaq (QQQ). I have included charts of those indices below. As long as these levels hold, I believe we have a fighting chance to go higher but just about everything else has already broken down. This includes small caps (IWM), mid-caps (MDY) and the equal weight S&P 500 (RSP). I have included those charts as well. Even more concerning is that we are for the first time this year seeing the "Magnificent 7" begin to underperform and fall. To me, this is a big deal because these stocks like Tesla, Nvidia, Meta and Apple have quite literally carried the broad market all year. If they fall, I think we are going to see lower, perhaps much lower, prices for stocks.
Bond yields continue to push higher. The 10-Year Treasury bumped right up against 5% last week and the 30-year mortgage crossed 8%. It is no coincidence that bond yields are moving up as stocks fall.
Finally, we are well into earnings season and companies are getting punished even when they are beating estimates. This could be considered another negative among the several I have pointed out above. We have seasonality in our favor, but signs are pointing toward the bears. Oh yeah, there is also this new crisis in the Middle East and the ongoing war in Ukraine. For good measure, let's not forget the current inability of our government to function properly.
At Cabana, we are in our Bearish Scenes across all our portfolios. Our Target Drawdown and Target Income Portfolios are allocated exclusively to short duration treasuries (in Safety Valve). Our Target Beta Portfolios are allocated pursuant to their respective targets (in a Bearish Scene).
Key terms to know: The 'Magnificent Seven' is a term used to describe the seven largest stocks in the S&P 500 index. These stocks are collectively responsible for more than 25% of the entire index.  
SPY via StockCharts.com (as of October 25, 2023):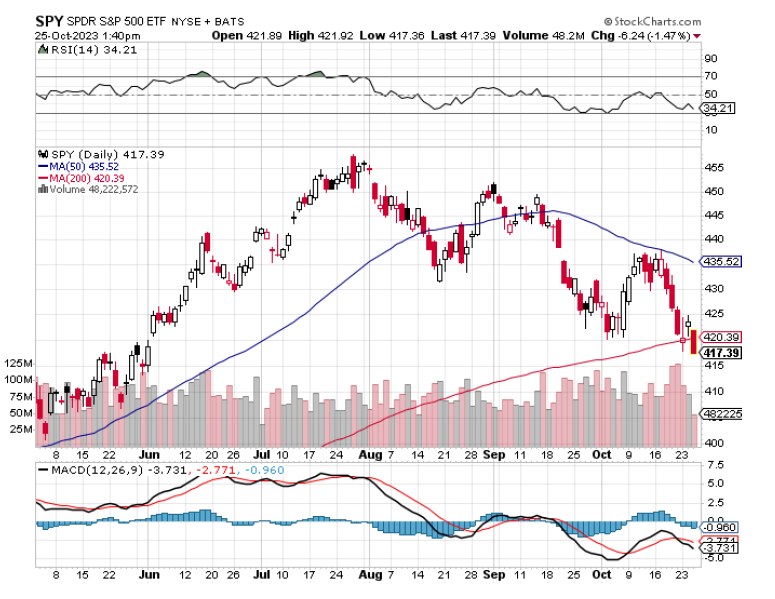 QQQ via StockCharts.com (as of October 25, 2023):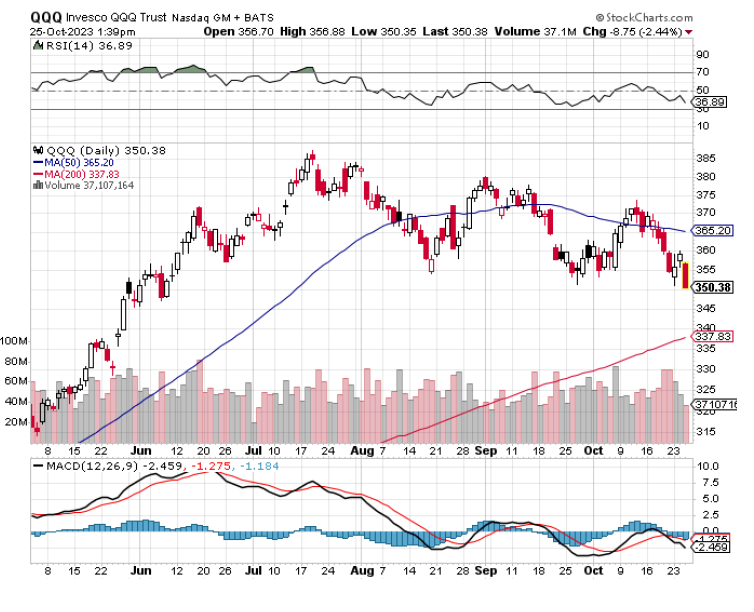 RSP via StockCharts.com (as of October 25, 2023):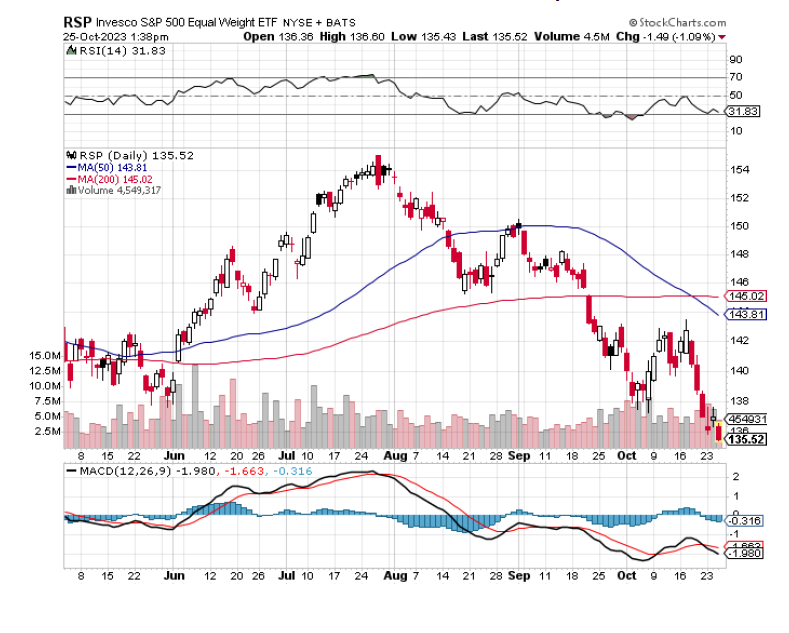 MDY via StockCharts.com (as of October 25, 2023):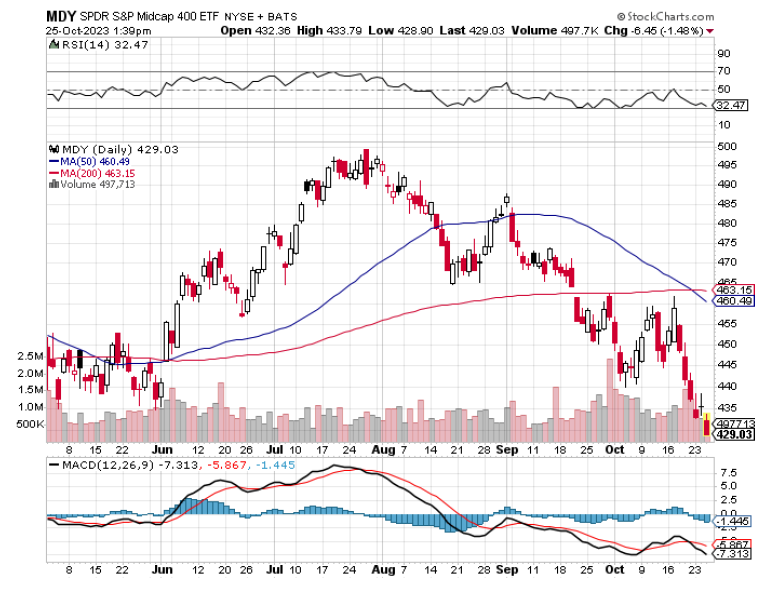 IWM via StockCharts.com (as of October 25, 2023):