It is a monumental day at Cabana as we officially roll out our refreshed and enhanced website and brand. We're the same great company, of course, just a little better looking.
Our New Brand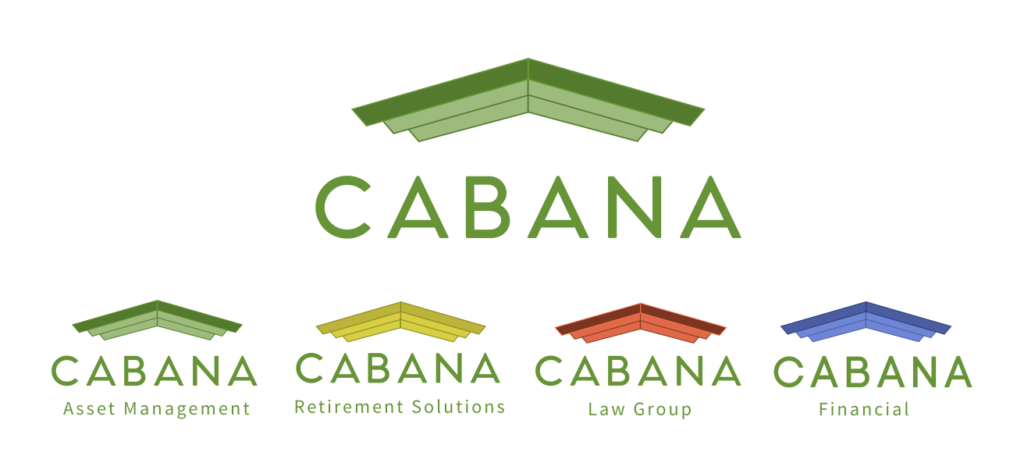 You may have noticed our new logo(s) over the past few months. While a brand is much more than a logo, ours has always been representative of our overall mission. What started out as a single beach cabana, today represents a much larger roof under which we can offer a comprehensive suite of services to our advisor partners and clients. You may also notice our shift to "The Cabana Group". This change brings all Cabana brands and services under one cohesive name.
Our New Website
Beginning July 10, our web address will change from www.cabanaportfolio.com to www.thecabanagroup.com. The new layout is designed to hone in on who we are and what we do well – all with an eye toward better serving individuals, families, businesses and advisors across the country.
We're also using this opportunity to better articulate our investment philosophy through the rebrand of our Target Drawdown Portfolios.
Connect With Us
Communication is everything. To that end, we are putting a stronger emphasis on communication with our clients and partners. Through more regular communication, we are able to feel your successes and pain points, and ultimately answer to your needs more quickly and effectively. Our communication approach is a two-way street. We want to hear from you!
Beginning July 10, our email addresses will change from NAME@cabanaportfolio.com to NAME@thecabanagroup.com. We know this conversion will take some time to settle in, so our old website and email addresses will forward for up to six months.